We are the protector of animals of Burgos. More than pass through our facilities 400 new animals a year, with one "fixed population" monthly superior to the 130 individuals, between dogs, cats. The protection of animals from Burgos is a private association, rests of donations, contributions from partners and sponsors of private individuals that contribute their grain of sand as necessary, take forward the fixed population we have and care for them as they need is a hard work, Since income (not fixed) they only cover 1/4 needs.
If you want to meet you and help make your stay here as best as possible, You can do this in many ways, discover them by visiting our website…
Latest news
Grant 21 February, 2023

The activities carried out by this entity during the year 2023 have been partially subsidized by the Ministry of Social Rights and AGENDA 2030
CHRISTMAS LOTTERY 2022 NUMBER 34696 8 November, 2022
❤NUMBER 34696❤, shares of 5 EUR ( they play 4 Lottery eurosEl Día 22 December of 2022) more 1 Euro donation. Points of Sale. ❤ *Burgos Animal Protection Association. Quintanadueñas Highway km2.8. From Burgos. Gamonal Street Veterinary Clinic Human Rights 54 de Burgos.Fisiocanis Calle Córdoba 3 under 2 de Burgos.Clínica Veterinaria Aguilar, San Pedro Cardeña Street 26 Burgos. *Sportime Plaza Rome 6 Burgos. Río Vena Veterinary Clinic Calle José Maria Francés 61- 2 Burgos. *MH2 Home, Valdebezana Street 16 Burgos. Los Veterinary Clinic ...
FOOD COLLECTION IN FAVOR OF PROTECTOR. THANK YOU KELPIE THANK YOU ALL FOR COLLABORATING. 11 December, 2021
2° Collection of food for dogs and cats of the Protector of Animals of Burgos From the 13 to the 31 December in Kelpie The protector rescues cats and dogs in situations of abandonment, in many cases sick or badly injured and cared for in the shelter while they search for their final family. With the help of volunteers and partners they feed them, they walk them and provide them with veterinary care. To help them with the feeding of all the dogs and cats they care for we have wanted ...
MERRY CHRISTMAS, HAPPY 2022. 6 December, 2021
From the Protector of Animals of Burgos we wish you Merry Christmas. Health for all and that they can be with their loved ones. We will continue to take care of and love our hosts now and always, innocent people who lived abandonment and abuse and now seek their opportunity. Gone is the bad and we look forward with force. Thank you to all the big-hearted people who watch over animals. Having an animal in your life is a privilege, and makes you a better person. Beings of Light and noble souls, with respect ...
29 OCTOBER MASSAGE MARATHON + PHOTOS FISIOCANIS 5 October, 2021
  When you meet people as good as Marian de #Fisiocanis we can only say thank you for existing., for helping, alleviate and give quality of life to those who need it most. Beautiful photographs taken by a great professional with infinite patience for the furry #cienbesosmilsonrisas To make an appointment: WhatsApp Thank you very much for this beautiful initiative, we are waiting for you https://www.facebook.com/292299847949341/posts/1218446635334653/  
THE CHRISTMAS LOTTERY NUMBER IS ALREADY HERE 85442 8 September, 2021
If you want to be a point of sale we will be very grateful, you tell us and we send you the lottery. Points of Sale. Good luck to all.   Points of Sale. *Burgos Animal Protection Association. Carretera Quintanadueñas, km 2.8. From Burgos. * Gamonal Street Veterinary Clinic Human Rights 54 Burgos. * Fisiocanis Calle Córdoba 3 under 2 Burgos. * Aguilar Veterinary Clinic, San Pedro Cardeña Street 26 Burgos. * Veterinary Clinic Los Delfines Calle Hortelanos 10 Burgos. *Veterinary Clinic Fisac Calle Calzadas 4 Burgos. * Tazitas street Santiago num. 22 of ...
REFORMING THE REFUGE. CHULO CHULO 25 April, 2021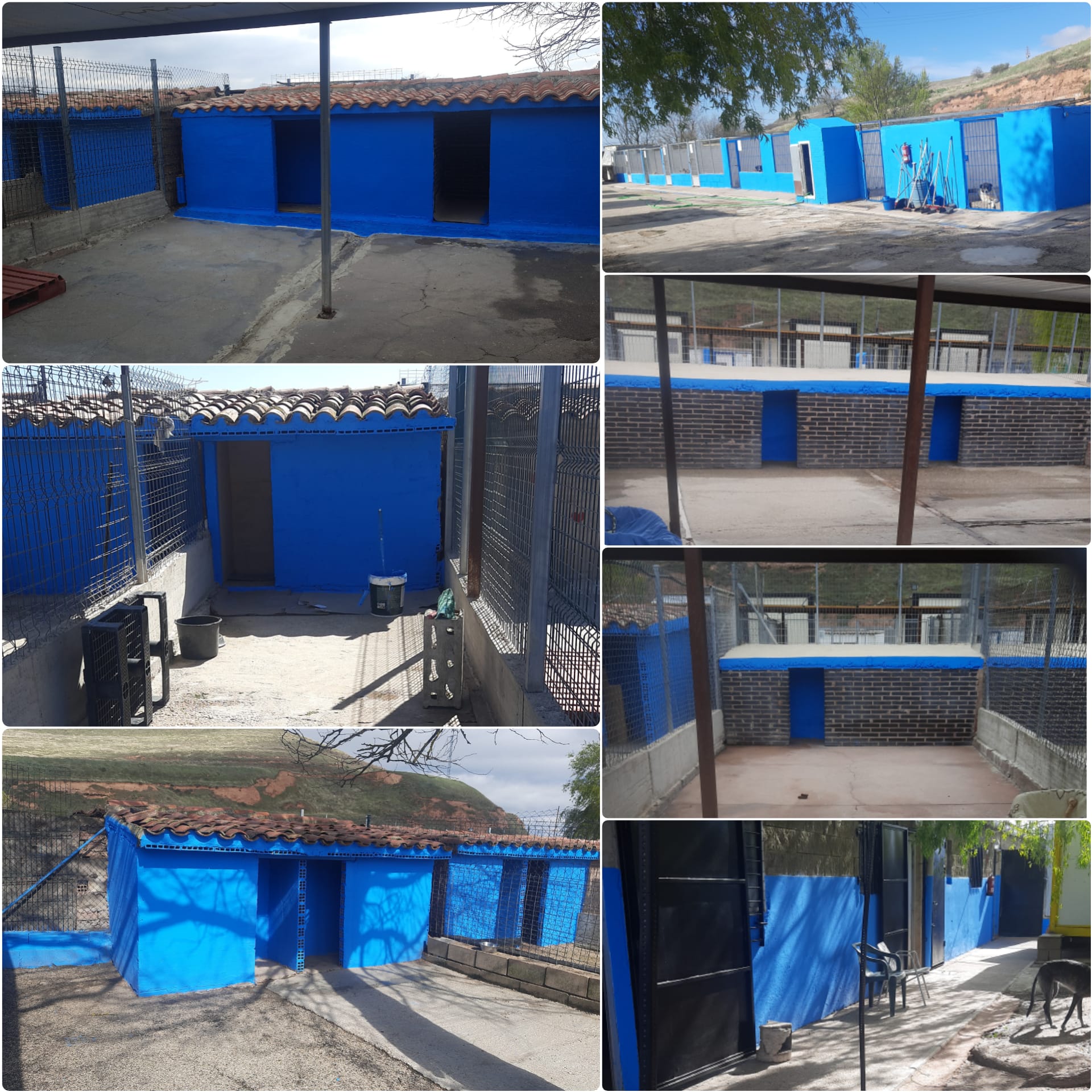 We're reforming the shelter and it's looking really nice. We do a job of caring for and collecting abandoned animals, without any municipal help, it is very disappointing that they promised us help and after two years they have not helped us absolutely anything, much less than others…who gave us a small grant…totally disappointed.  
COLLECTING FOOD IN FAVOR OF THE PROTECTOR OF THE 21/12/20 To 31/12/20 21 December, 2020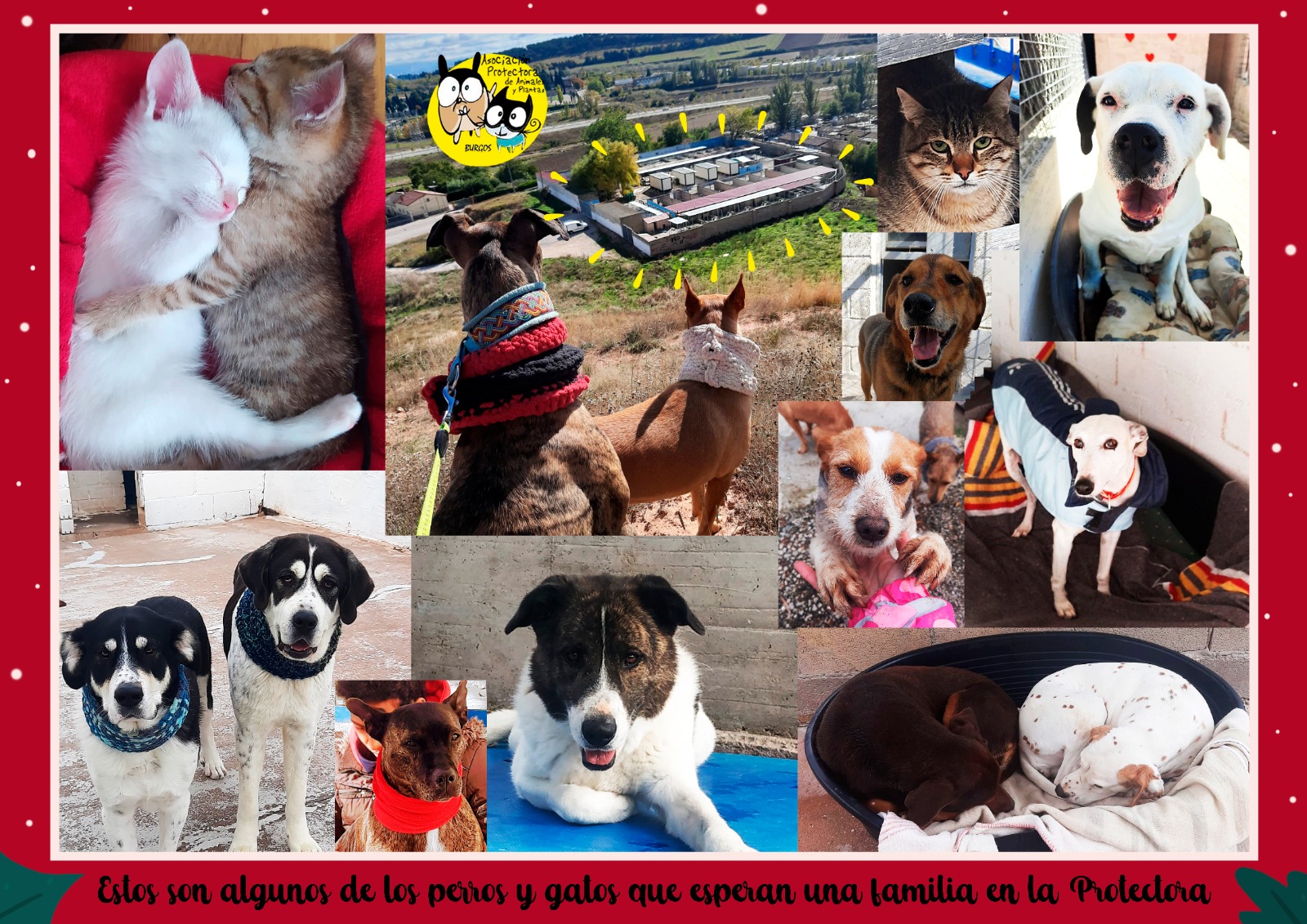 Since Monday 21 December through 31 December, collecting food for the protector's animals. Kelpie has given us this opportunity and we are immensely grateful. At the Kelpie store located on Calle María Moliner 6 Bajo de Burgos. Schedule: Monday through Friday 10:00 a. 14:00 and 17:00 a. 20:30. Saturdays 10:00 a. 14:00. In the store there will be a box where food for the furry is deposited, products purchased from Kelpie or external donations could also be. Thank you very much #kelpie for this opportunity. HTTPS://www.facebook.com/KelpieBurgos/ Many ...
THE LIFE OF A GREYHOUND. BY ESTHER CAYUELA 4 September, 2020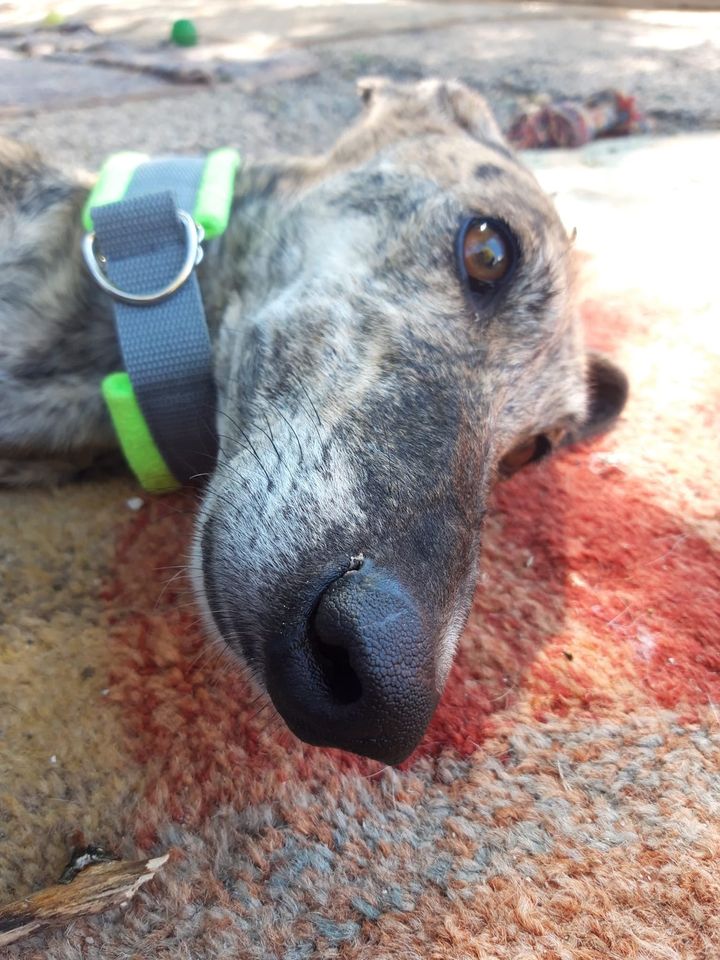 The life of a greyhound, by Esther Cayuela © I Started dying when I was born. I'm a greyhound, the fastest dog in the world, a real tragedy for our race in my native Spain. My existence is a slow and outrageous death from birth. I just survived. 3 years as the property of a hunter. I know there are exceptions, not all greyhounds are the same, but mine was unscrupulous. Every week he tied us around our necks to "Train" behind his quad bike. Les ace…I eguro that ...
CHRISTMAS LOTTERY 2020. NUMBER 90549 4 September, 2020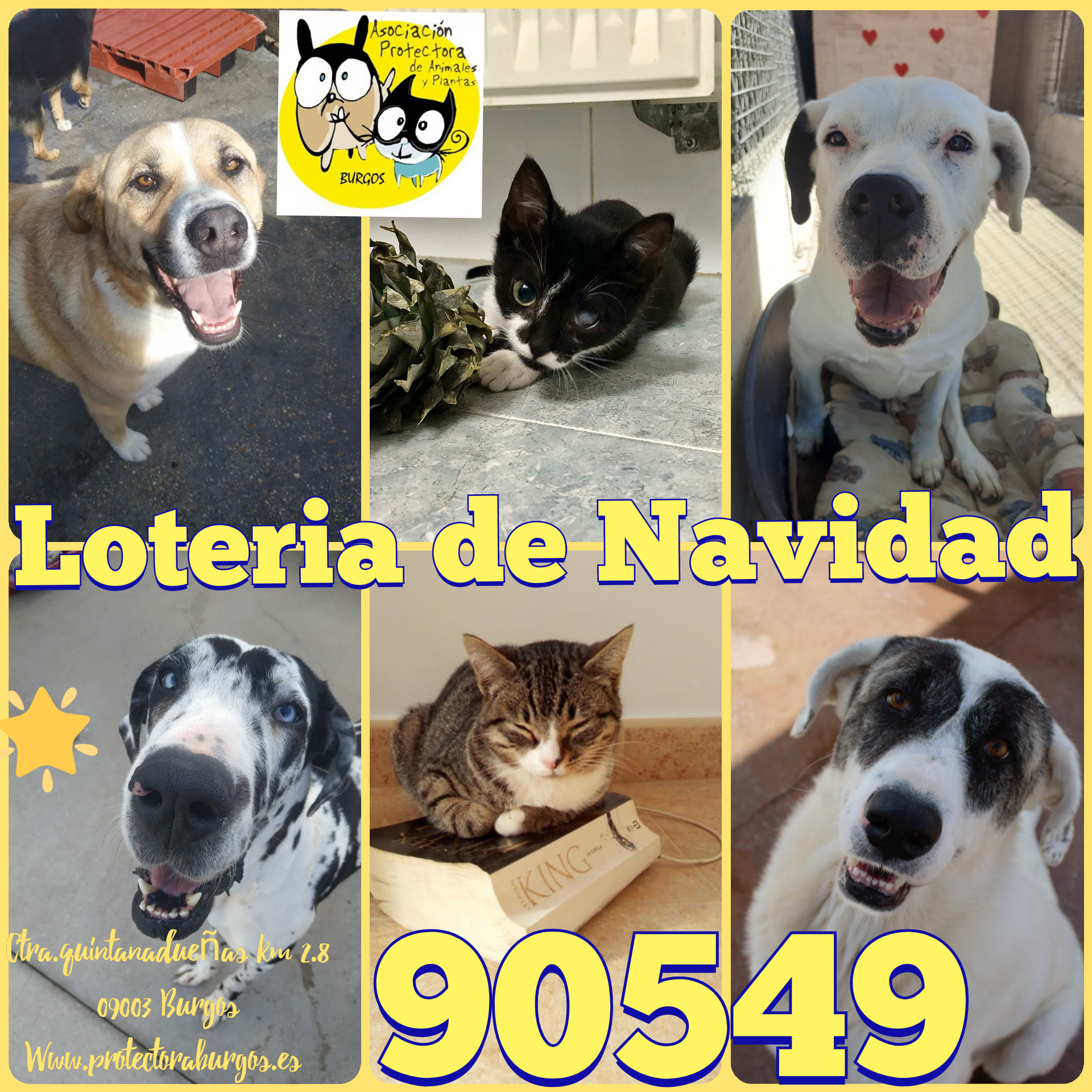 We already have Christmas lottery, the draw is the day 22 December of 2020. National lottery draw. Number 90549. The shares are 4 euros more 1 euro surcharge,donation. We know it's a long way to go by December, but this year the life we have to live is very atypical and difficult so the lottery sale gets complicated and we have to try everything.… If you want to sell us lottery, be a point of sale you can contact us by Facebook or by email protectoraburgos@hotmail.com. That luck ...