A very important section, Thanks to the collections the protective receives an essential aid to cover the cost of the refuge, thank from this page to the volunteers who for years are collaborating in this initiative collection after collection, rain, snow, cold, heat, many hours on the street to get to those people who come to our booth to buy, also like to thank all those people who help us with their donations and purchases of products.
There are two types:
Collection:

Sale of original and practical articles ,dog necklaces,dogs clothing,stuffed animals….
Solidarity rake: Sale of products of second hand at affordable price.Items donated by individuals…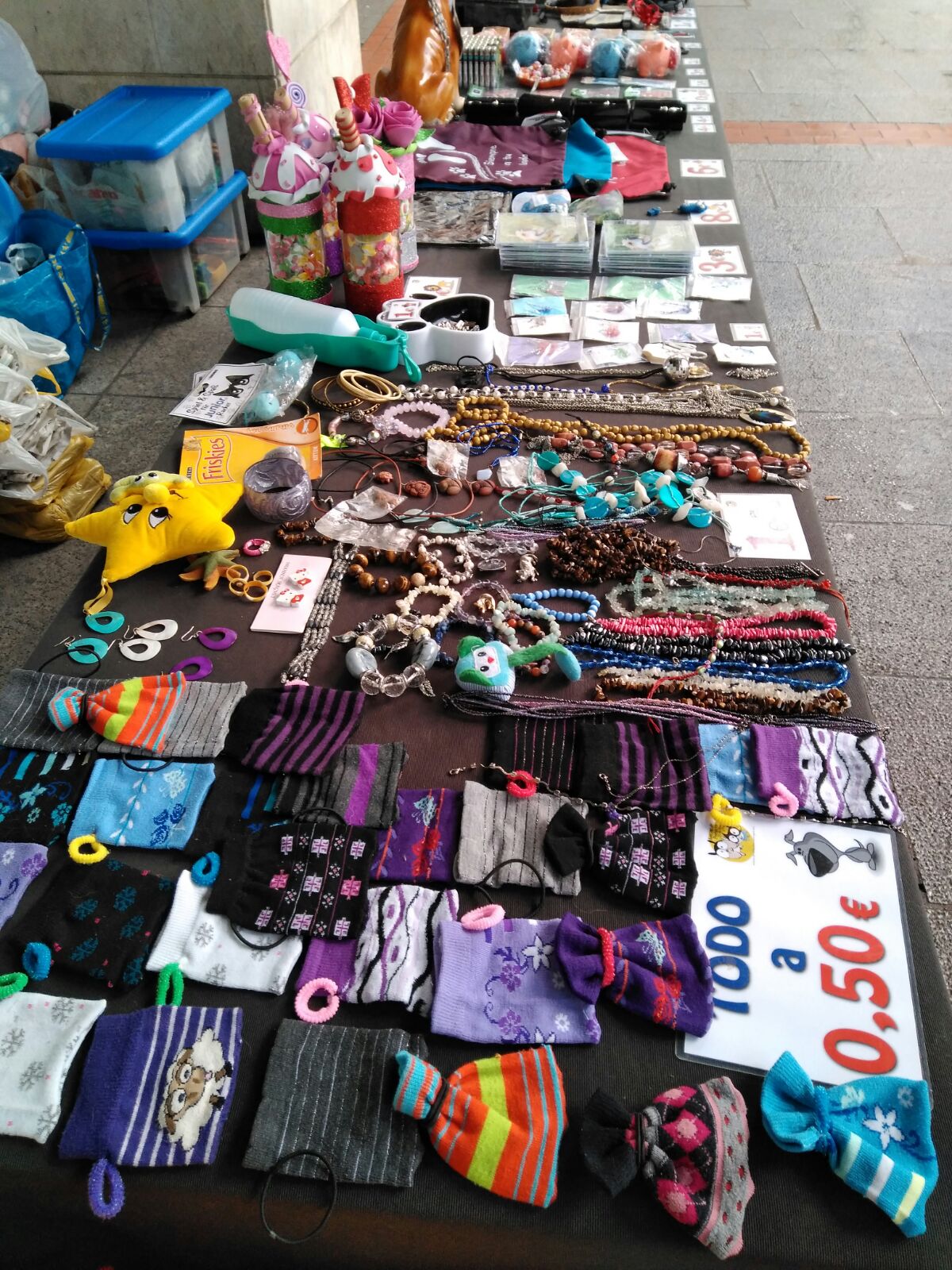 -When are they made??
THE first Saturday of each month (1º Sabado-mes)
-Where are they made??
We assemble our small place in the Spur ride (due to weather such as rain,snow… We moved to the Anton arcades or to the arcades of the Plaza Mayor)
RECALLS:Collections will take place at the Paseo del Espolón every first Saturday of each month.