Como cada año ha sido diseñado por la empresa
www.sisprotecs.es
a la que estamos inmensamente agradecidos por toda su ayuda y profesionalidad
. The money raised will be allocated entirely to the animals of the association.
…
We will add the points of sale as we go hand them out. Don't go without the.
POINTS OF SALE:  
**
Asociacion Protectora Animales de Burgos
. Direction Carretera Quintanadueñas km 2.8 Burgos.   **Haru the Cat Academy at Melchor Prieto Street number 27 Burgos.   **Gamonal Veterinary Clinic. Avda Human Rights number 54 Burgos.
**Tazitas
:
ahora en calle Barcelona
2 Burgos.
Apartir de octubre Calle Santiago
22 Burgos.
**Peponas Francisco Granmontangue
21 Burgos.
**Cynos Castilla
:
Naves Plastimetal numero
260 Burgos.
**Addae Calle Juan Bravo
18 Burgos.
**Como El perro y el Gato Calle Vicente Alexandre
15 Burgos.
**Peluqueria Guapetones
:
Calle San Pedro Cardeña
20 Burgos.
**Peluqueria Tony Calle Madrid
12 Burgos.
**Zapateria Calzaditos Calle Salas
14 Burgos.
**Comercial fisac -Calle Calzadas
4 Burgos.
**Farmacia Quintanadueñas
– Avda.
Alfoz de Quintanadueñas
4   **
Stilo y color
.
Calle San Julián 5de Burgos
.
**Almudena del Valle
. Style canine walk of fountains 3.
Burgos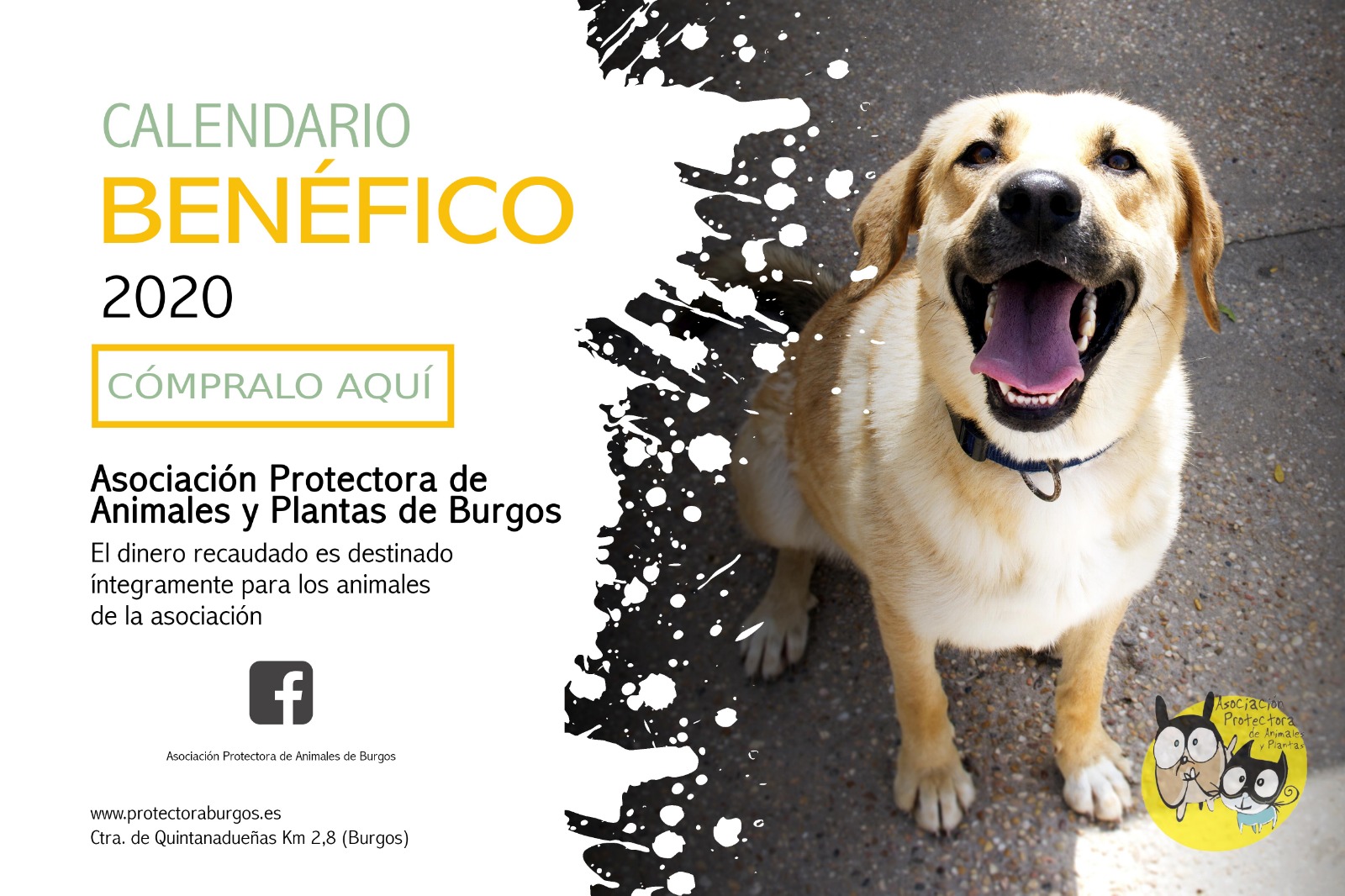 a we have our beautiful solidarity calendar 2020