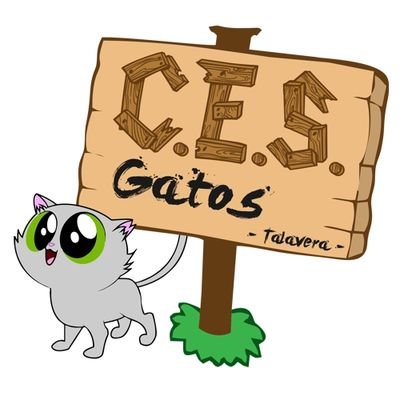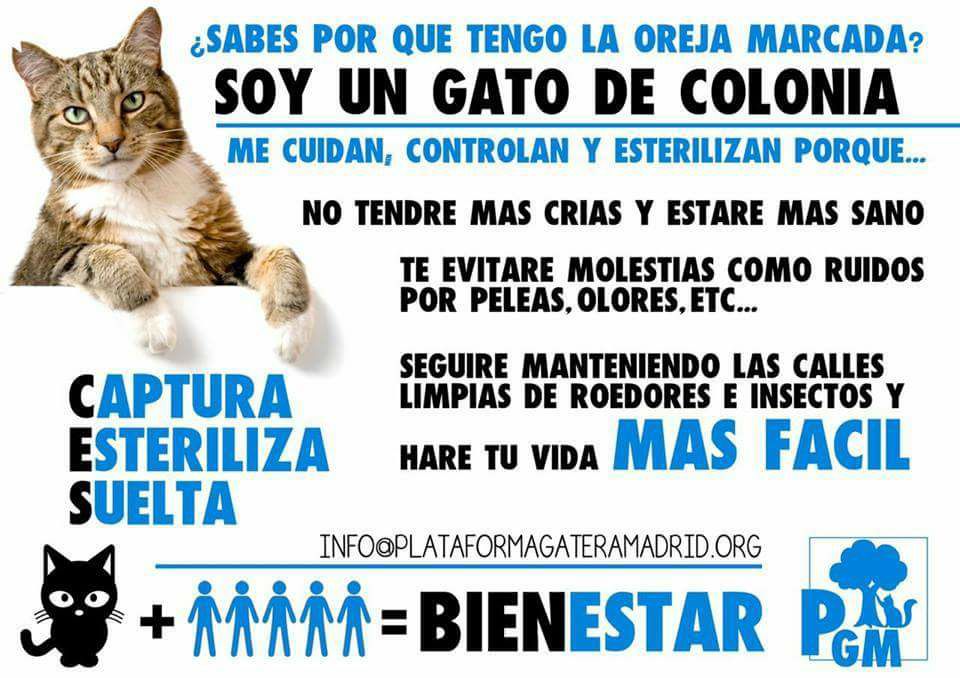 Los gatos que desgraciadamente viven en la calle deben ser protegidos, care, fed, cured, We must respect them are part of our life in our city.
To control the current situation of Burgos, is a need to implement a C.E.S (capture, sterilization, loose) by the Ayuntamiento de Burgos, part of the annual budget, It must be invested in to do, This would be avoided many things and above all a poor defenseless animals who die hustled overpopulation, of diseases including poisoned.
Not, the solution is not, do not feed them, eso es un maltrato animal privar de comida un animal para que muera, no la solución no es capturarlos y eutasianarlo, eso es matar animales.
En muchísimas ciudades, incluso pueblos de España se ha implantado, ¿Por qué Burgos vuelve la espalda al respeto animal? ¿Por qué Burgos no quiere equipararse a una ciudad donde se ayude, conviva civilizadamente con gatos en la calle?. Porque los animales importan, porque su vida vale mucho.
Unidos porque se pueda conseguir.:
http
://
www.diariodeburgos.es/Noticia/Z3ED21B22-0A37-7848-661106057E7C184B/Mas-de-1300-gatos-callejeros-vagan-por-la-ciudad
.